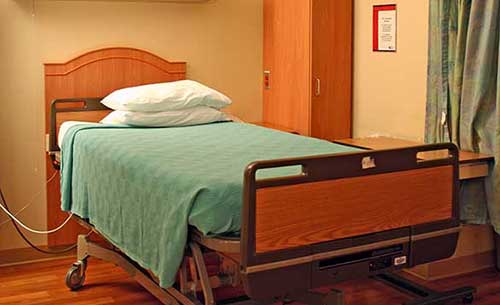 Nursing Home Abuse Attorneys
One of the hardest decisions you make in a lifetime is when you have to put your parent or other loved one in a nursing home. You check out various homes, hoping to find the right place where your loved one will be happy and well cared for. It can be doubly devastating, therefore, if the nursing home that you have so carefully chosen allows your loved one to be injured, either through abuse or neglect.
Your loved one is already in a somewhat fragile condition to need the services of a nursing home. It is vital that he or she is cared for appropriately. If bedridden, he or she should be turned regularly to avoid bedsores. If Alzheimer's or dementia is an issue, the nursing home staff needs to take steps to ensure your loved one's safety, from falling out of bed to wandering off the grounds unsupervised. You should expect that appropriate medical attention would be obtained if your loved one needs it. And your loved one should never be the victim of physical, emotional, or sexual abuse by other residents at the nursing home or by staff members. Failure to provide these basic safeguards and services is inexcusable.
If your loved one has suffered from the care he or she has received at a nursing home in the Orlando, Florida area, we can help him or her receive compensation for pain and suffering, as well as any other damages that are appropriate. And if the care your loved one receives is so substandard as to cause death, we will help you with your claim. Florida has a special set of procedures one must go through for filing a lawsuit for nursing home negligence. Our lawyer used to represent Nursing Homes and owners of Nursing Homes. Let them use that knowledge and experience representing you and your loved ones.