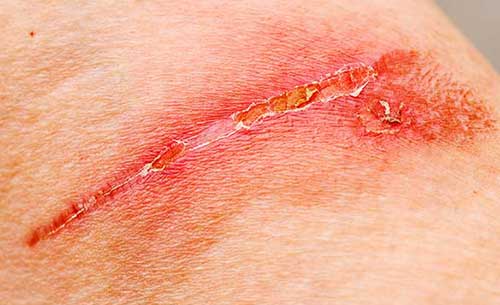 Birth Injury Attorneys
When Negligence Turns Joy into Sorrow
There simply is no excuse for injuries caused during birth due to negligence. Lack of sufficient oxygen or a surgical error that results in brain damage to an infant not only ruins lives but creates long-term medical costs families shouldn't be forced to bear alone. At the Orlando, Florida Law Office of Eben C. Self our personal injury lawyers hold negligent doctors and hospital staff responsible for the pain and suffering they cause others.
Our attorneys are prepared to subpoena and investigate hospital records in order to uncover malfeasance on the part of medical personnel. Our law team uses medical experts to challenge evidence presented by hospital staff and doctors attempting to avoid responsibility for hospital error. Our meticulous and exhaustive approach to these kinds of cases means there's no place for those responsible to hide - regardless of how well they might think they are represented.
Contact the Law Office of Eben C. Self today to learn more information about how we can help your family. We offer free consultations and represent clients throughout Orange, Osceola, Lake, Seminole, Brevard, Sumpter, Polk, Marion and Citrus and Volusia Counties.
Evaluating Birth Injuries
Depending on the kind of negligence involved, it may not be obvious at first what sorts of long-term effects an injury can cause. The severity of brain damage to an infant might not become evident for sometime, putting a family at risk for medical treatment it should not shoulder by itself. Additionally, any physical therapy or special education costs associated with injuries sustained at birth may not be adequately covered by an initial offer of an insurance company.
Forcing insurance companies to compensate families for long-term healthcare costs, as well as pain and suffering, requires the patient, relentless pursuit of the facts that characterizes The Law Office of Eben C. Self. Our lawyers know that, at the end of the day, the law does not protect negligent behavior - it condemns it. Once our attorneys uncover the negligence involved, there's nothing the other side can do to twist facts or avoid their responsibility.
A Helping Hand for Families
No one likes to see a life prematurely harmed - especially when the birth trauma involved could have been avoided. At the Law Office of Eben C. Self, our attorneys provide hands-on service for clients going through a very emotional and difficult time. We are committed to providing the kind of peace of mind parents need when confronted with the prospect of costly medical bills and uncertainty due to doctor negligence.
Knowing that someone is fighting for them and holding negligent parties responsible, our clients can begin the process of healing necessary for taking the next step forward in their newborn's life.