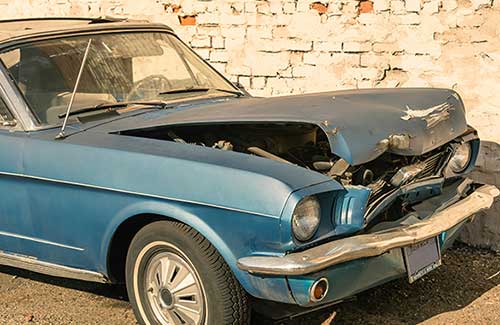 Auto Accidents
Car accidents, truck accidents and motorcycle accidents are almost a fact of life these days. As the roads in Central Florida become more congested with commuters and vacationers, we know that accidents are bound to happen. Many of these accidents are relatively minor - the car needs some work and you are sore for a couple of days, but some accidents are significantly more severe. Injuries can range from traumatic brain injury to loss of a limb to paraplegia or quadriplegia - or even death.
If you've been seriously injured in a car, motorcycle or boating accident, you likely have suffered certain economic losses, such as time off from work, damage to your vehicle and its contents, and hospital or doctor expenses. But you should also be able to receive compensation for your pain and suffering, any loss of enjoyment of life, any scarring, or any other loss suffered from the accident now and in the future. And, of course, if you lost a loved one in the accident, you have a wrongful death claim that needs to be brought.
Florida is a no-fault state which means that every driver with a car or truck must have personal injury protection (or PIP) coverage. PIP coverage covers 80% of your medical bills, 60% of your lost wages up to $10,000, regardless of who was at fault in the accident. To recover your other damages, you need to bring a claim against the driver or owner of the at-fault vehicle and/or a claim under your uninsured motorist coverage or a resident relative's coverage (if any).
The attorney you choose should have experience with all types of motor vehicle cases: those involving automobiles, motorcycles, or 18-wheel trucks. Your attorney should be able to demonstrate trial competence as well as being able to determine when a settlement offer is a fair one and would be in your best interests to take. Your attorney should be always looking out for your best interests.
I am the attorney you want to handle your serious motor vehicle accident case. I have devoted my career to handling thousands of personal injury cases, first from the insurance company side and now from the plaintiff's side. As a Criminal prosecutor I was awarded the Mother's Against Drunk Drivers DUI Prosecutor of the Year award. I handled thousands of traffic related cases. As an Insurnace Defense Lawyer, I represented Allstate and State Farm and their insureds in lawsuits brought by personal injury lawyers. My experience gives you the perspective of the opposing side and helps me dictate strategies to maximize the value of your case.